Two novels for only $10!
Kat Meads
Kat Meads is the author of several novels and collections of poetry and prose. Her lastest novel, Miss Jane: the Lost Years, is emblematic of #Metoo (See Forthcoming Titles). A native of eastern North Carolina, she lives in California and teaches in Oklahoma City University's low-residency MFA program.
In the valley, no one sleeps. In the valley computers and virtual reality rule, pricking the brain with info-bits. So the founders exiled themselves from the valley into the mountains, where sleep and dreaming have become the rule, where "Cassandras" sleep-walk and prophesy, where dreams are constantly analyzed, where over-stimulation and agitation are forbidden even to teenagers. . . . Caught between this dichotomy, how do Lieutenant Maud, Commander Rosa, and Repeat fit their revolution in? Or is their revolution even a revolution? Has it all been planned by the Valley? Conversely, will it all be subsumed by the lethargy of the mountain "nods" and "Cassandras"?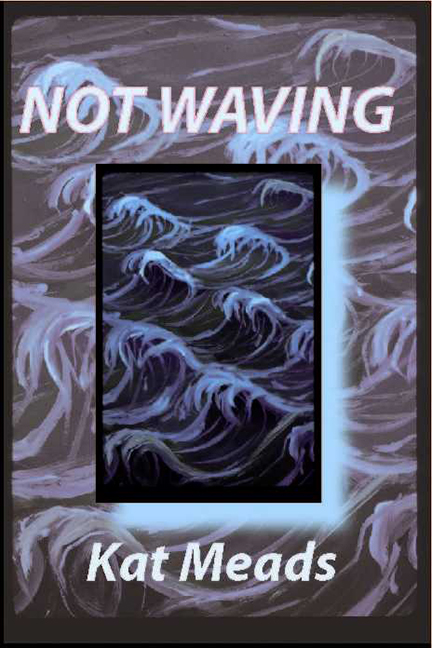 "As seductive as pressing your ear to the neighbors' door to eavesdrop on their secrets, Kat Meads' stories pull us into the lives of seemingly ordinary people, startling us with what they reveal about our own hidden selves. With lyrical sadness and offbeat humor, Meads peels away her characters' layers of illusion to expose their reality in pristine prose. Not Waving delves into the complexity of plain people who wonder, Is happiness even possible? Their answers are as surprising and human as this magical collection of stories." Marjorie Klein, Test Pattern